3604 new coronavirus cases, 87 deaths in past 24 hours; India's COVID-19 tally at 70,756, recovery rate 31.73%
The total number of confirmed cases of COVID-19 infection in India crossed the 70,000-mark on Tuesday, while the death toll is nearing the 2,300-mark.
NEW DELHI: The total number of confirmed cases of COVID-19 infection in India crossed the 70,000-mark on Tuesday, while the death toll is nearing the 2,300-mark.
According to the fresh data provided by the Union Ministry of Health and Family Welfare, the total number of positive coronavirus cases in the country has reached 70756, including 46008 active cases, 22454 cured/discharged/migrated cases and 2293 deaths.
The country also recorded a spike of 3604 coronavirus cases in the last 24 hours, the Ministry of Health & Family Welfare said.
However, the recovery rate from the virus, which was reported to be around 31.14% until Monday, now stands at 31.73%.
Among all Indian states, Maharashtra has emerged as the epicenter of the coronavirus spread where the number of cases witnessed a massive spike recently.
According to the Health Ministry, Maharashtra has the highest number of cases with over 23,000 positive cases of infection and more than 860 deaths.
In Maharashtra, the COVID-19 cases climbed to 22,171, followed by Gujarat that has 8,194 cases and Tamil Nadu reporting 7,204 cases so far. The state of Maharashtra has also reported the highest number of deaths, at least 868, which is followed by Gujarat (513) and Madhya Pradesh (221).
At least 7,233 people in the national capital have been infected with the highly contagious coronavirus.
Other states which have reported more than 3,000 cases are Tamil Nadu (8,002), Rajasthan (3,988), Madhya Pradesh(3,785) and Uttar Pradesh (3,573). Other major states and Union Territories that have reported more than 1,000 cases are Andhra Pradesh (2,018), West Bengal (2,063), Punjab (1,877) and Telangana (1,275).
Among other major states and UTs that have reported a significant number of cases are, Bihar (747), Haryana (730), Jammu and Kashmir (879), Karnataka (862), Kerala (519), Odisha (414), Tripura (152) and Chandigarh (174).
States/UTs that have zero coronavirus cases are Arunachal Pradesh, Goa, Manipur, Mizoram and Andaman and Nicobar Islands. All individuals have been cured in these states/UTs and no casualty has been reported from here so far.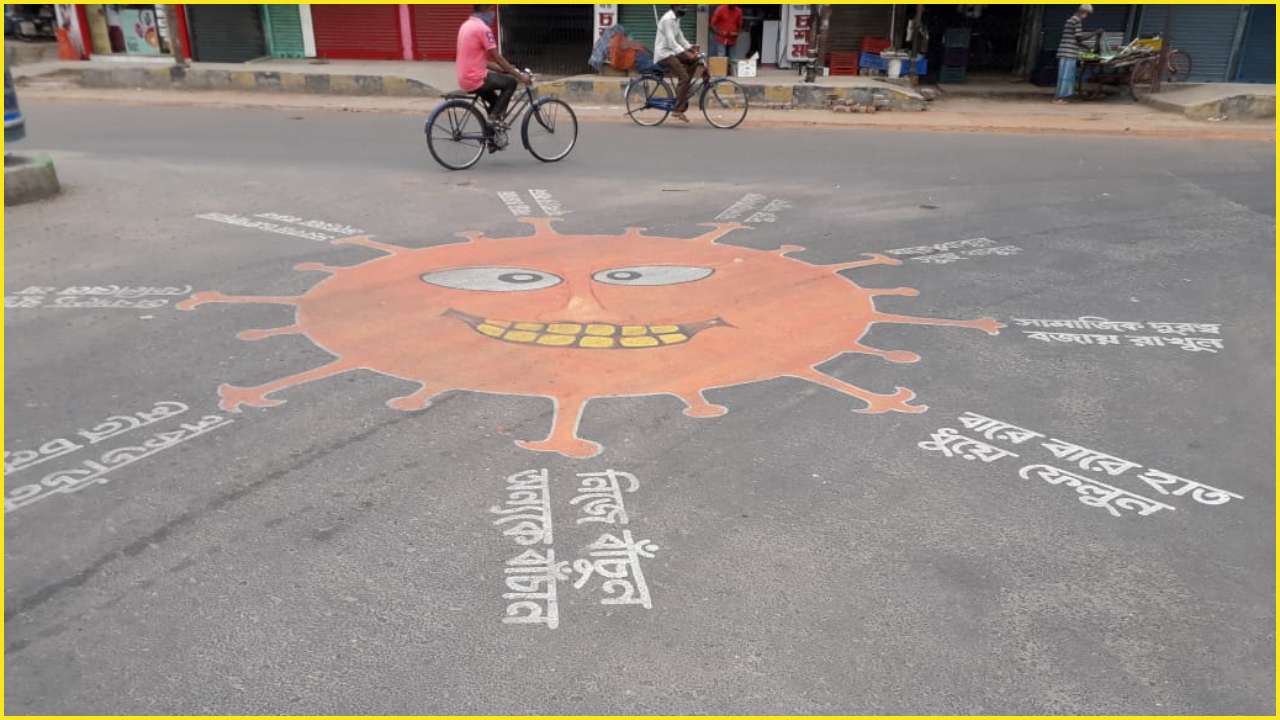 Prime Minister Narendra Modi had conducted a meeting on Monday via video conferencing with the Chief Ministers of all the states to discuss the next stage in the exit from the nationwide lockdown. He also took feedback from the states on further easing of restrictions on activities while gradually restarting economic activities in a phased manner.
Several of the state chiefs pointed out that with the return of migrants, there is a need to concentrate on strict implementation of the social distancing guidelines, usage of masks, and sanitization in order to curb the spread through fresh infection, especially in rural areas. The chief ministers in their suggestions on the economy have also sought support to MSMEs, infrastructure projects like power, easing of interest rates on loans, and assured market access to the agricultural produce.
The Prime Minister requested all the Chief Ministers to share with him by 15th May, a broad strategy on how each one of them would want to deal with the lockdown regime in their particular states. "I want states to make a blueprint on how to deal with various nuances during and after the gradual easing of the lockdown," he said.
---